TaxView
Ice Data Services securities taxation services are now delivered via TaxView, a new web portal featuring a number of enhanced capabilities. This intuitive reference tool boasts several new and improved features that could help to improve the efficiency of your day-to-day work.
With TaxView you can tap into an extensive securities database of UK and Irish listed securities and authorised unit trusts and Open Ended Investment Companies, providing access to:
Dividend and interest payments from 1988 to date.
Corporate actions from 31st March 1982 to date.
Details on Qualifying Corporate Bonds exempt from UK CGT.
Key Features and benefits of TaxView:
View CGT, Dividend and Exemptions information on one screen - no need to switch between modules.
Save multiple portfolios - create, edit and delete individual portfolios for a speedier reference and recall.
Improved search facility - simply search by company name, SEDOL or ISIN.
Better display visibility - select and view only the information you need, in a single screen view.
Enhanced printing functionality - build and edit an unlimited print queue with just one click.
Easily accessible via a dedicated website - providing instant access to the latest data anytime, anywhere.
Frequent and automatic updates - no need to store books, set up servers or install CDs.
Dedicated support function - an integrated part of the service providing information and product support in a timely manner.
For further information or to make a request, contact the Sales Team on +44 (0)20 7825 8100 or email bip.helpdesk@ice.com
TaxView Subscribers Click the Link Below to Login: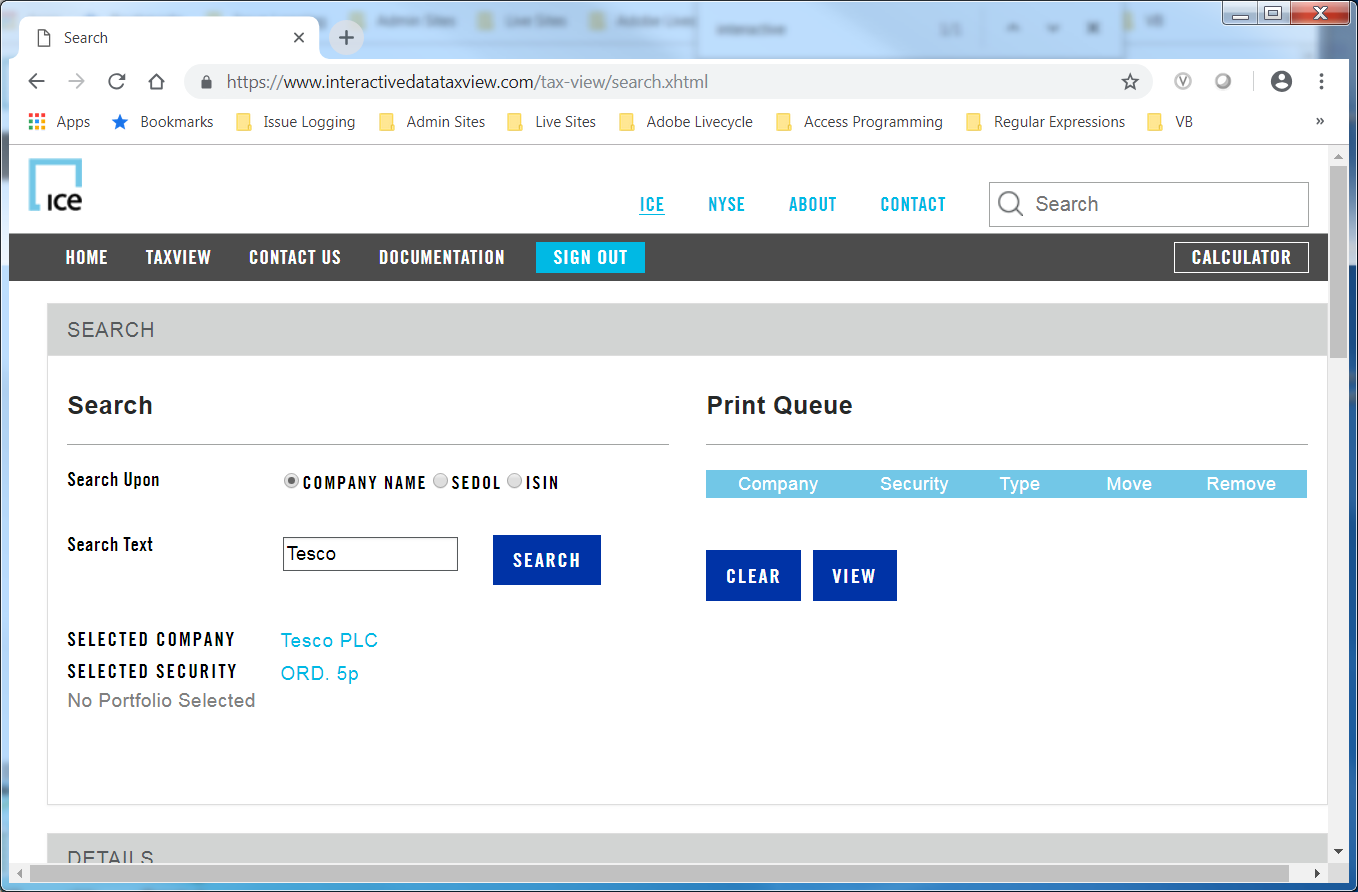 For further information or to make a request, contact the Sales Team on +44 (0)20 7825 8100 or email bip.helpdesk@ice.com