Daily Official List (eDOL)
Do you need an official reference tool for probate or portfolio valuations? Or perhaps you just need to value a handful of shares?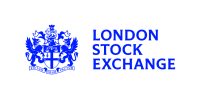 eDOL - the Daily Official List® - is the electronic version of the definitive legal record of daily trading activity on the London Stock Exchange. Widely used on a daily basis for:
Portfolio or single security valuations
Probate valuation
Price monitoring and confirmation
Key Features:
Covers securities traded on the London Stock Exchange
Gives the official prices accepted by the HM Revenue & Customs for taxation purposes
Covers traded prices, volumes traded, any special trades etc
Extensive history: Available for once off purchases going back to January 2000
Published daily with new files available the next day from 06:00 (UK Time)
Dedicated sales and support teams handle your queries
A powerful search facility which enables you to find securities by company name, issuer name, SEDOL® or ISIN code
Click here to download a sample Daily Official List document.
Click here for details on the PDC viewer.
Subscription Service
It pays to subscribe. If your business requires use of the e-DOL on a frequent basis consider subscribing to the service.
Automatically delivered to your inbox on a daily, weekly or monthly basis
Archive available online for 31 days
Store files on your systems for reference at a later date
For pricing and purchasing information email bip.helpdesk@ice.com or call +44 (0)20 7825 8100.
eDOL once off purchasing
For a once off purchase please email our helpdesk bip.helpdesk@ice.com with the details below.
The copy costs £85 (NO VAT).
Please include the following details in your email Subject: Order Daily Official List
Full Name
Billing Address
The date for each Daily Official List you require
Once we receive your email, we will issue you with an online invoice to pay (this will be issued by our payment processing partner PayPal), upon completion of payment we aim to deliver the files to you the same day (if payment completed before 3pm). If you have any queries with your order, please call us on 0207 825 8300 (Mon-Fri 9am to 5pm.)
---